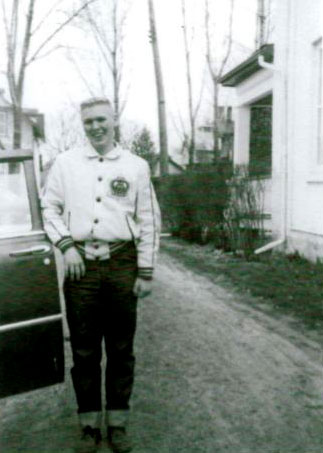 Fred Dart
An exceptional skater, stickhandler and shooter, former Lindsay resident Fred Dart achieved a rare and impressive "double" feat – playing on the championship teams in the Ontario Hockey Association and National Collegiate Athletics Association (NCAA). After playing minor hockey in Omemee and Lindsay, Fred joined the Toronto Marlies in the late 1950s, then was traded to the Peterborough TPTs. Under coach Scotty Bowman, he was an integral component of the 1958-59 OHA champion team. A few years later he helped lead Michigan Tech University to the NCAA championship. Despite many challenges and health issues in later life, Fred's hockey prowess remains matched by only a few. The posthumous induction of a true gentleman of the sport is well deserved.
Janice Jones-Skinner
A world champion triathlete, Janice Jones-Skinner is proof that athletic success does not have to necessarily occur in a person's youth. The Lindsay resident won the gold medal in the women's masters triathlon at the 2010 world championships in Hungary. The championship was just one of many top achievements that she has turned in at major provincial, national and international competitions. The retired teacher has contributed to the community in numerous volunteer roles, including as a founding member of the local Humane Society and as an executive member of the Kawartha Lakes Cycling Club. An avid golfer when not competing in triathlons, Janice also assists with the annual Kids of Steel competition. Her continuing achievements on an international level make her a worthy inductee to the Hall.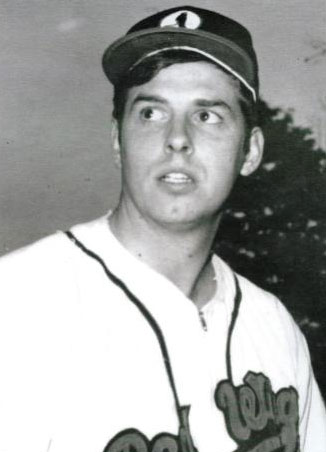 Ron McInnis
More than 40 years of coaching and assisting local youth assures that Ron McInnis' sporting legacy is sure to live on for generations to come. As a longtime high school physical education teacher, Ron has been an influential figure for many, including some of the top local basketball players. In addition to coaching at the secondary school level throughout his career, he founded the Lindsay Wildcat Ontario Basketball Association program and now serves as the organization's president. A mentor to many local teachers and coaches, he ran feeder school basketball clinics for elementary schools and began the I. E. Weldon Secondary Wildcat summer camp program. In addition to serving the community on numerous local boards, this lifelong City of Kawartha Lakes resident has extended his love of all sports to countless others.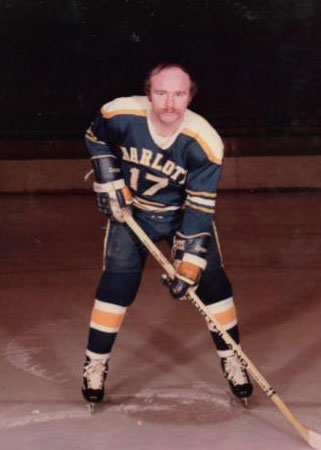 Dale MacLeish
An accomplished all-round athlete with natural raw hockey talent, Cannington's Dale MacLeish is a Hall inductee as both an athlete and a builder. First round pick of the Toronto Maple Leafs in 1966, Dale made national headlines when he scored six consecutive goals in a junior game three years earlier. Following two Junior A seasons with the Peterborough Petes, he spent 9 years with professional teams in the Eastern, Central and Southern Hockey Leagues, as well as winning a North American Hockey League championship with the Philadelphia Firebirds in 1976. Following his playing career, he coached teams in Orillia and Lindsay before managing the Sunderland hockey facility. The older brother of two-time Stanley Cup winner Rick, Dale won awards in lacrosse and baseball as well as his many hockey achievements.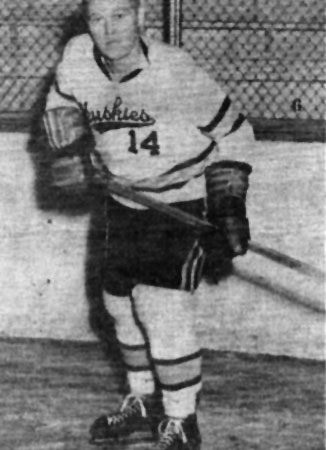 Gary Newitt
 One of only a handful of baseball players from Ontario to sign a professional baseball contract in the 1960s, this Valentia resident comes from an extremely talented and successful family of athletes (son Cam was inducted into the Lindsay Hall in 2009). After being named Canadian Junior Pitcher of the Year with Oshawa and signing with the Pittsburgh Pirates organization in the 1960s, Gary enjoyed considerable success in the Ontario Inter-County Baseball Association, winning league championships with three teams and being selected as an all-star four times. A community volunteer who has given back to the sport through coaching and umpiring locally and with the Eastern Ontario Baseball Association, he also set athletic records in basketball and track and field.