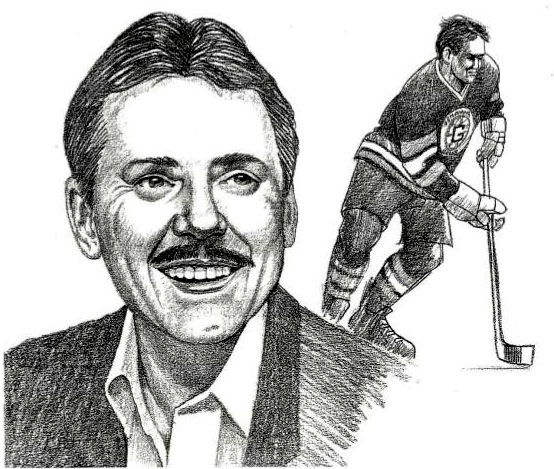 Bill Horton (1946 – 1988)
Bill Horton spent a lifetime compiling a distinguished record as a major league hockey defence-man, as a minor league player-coach.  A product of Lindsay Minor Hockey, Horton played Junior A hockey with the London Nationals and Oshawa Generals in the mid-1960's.  In Oshawa, he played alongside Bobby Orr.  Horton was a charter member of the World Hockey Association, and was league Rookie of the Year in 1972-73 with the Cleveland Crusaders.  Following several WHA seasons and international coaching experience in Sweden, Horton put his management skills to good use for minor professional teams in Utica-Syracuse areas of New York State.  A man who dedicated himself to the building and maintaining of teams in the Mohawk Valley area, Bill Horton passed away in 1988 while awaiting a heart transplant.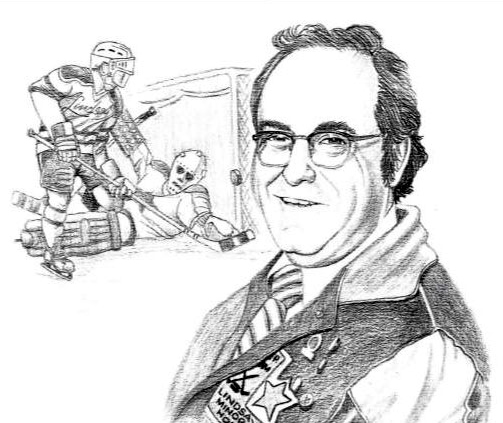 Clayton Ellis  (1939 –    )
Inducted as a builder, Clayt Ellis played a pivotal role in the development of local hockey teams from the 1970's to the 1990's.  From 1976 to 1980, he coached a succession of provincial champion peewee and bantam Lindsay squads.  Clayt's teams featured Lindsay's Jeff Beukeboom, 1983 Edmonton Oilers first-round draft pick.  Clayt devoted many years to the board of directors of Lindsay Minor Hockey.  In the 1980's he became involved with the Lindsay Muskie Junior C Hockey Club, coached the Muskies for three years, and was instrumental in the transformation to the Junior A Muskies in the 1990's.  A longtime Lindsay resident who helps his community in many other non-sporting facets, Clayt was made an honourary lifetime Muskie in 1997 in recognition of his commitment and contribution to area hockey.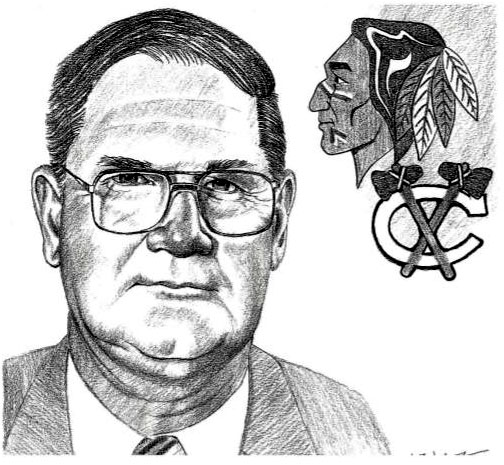 Dave Lucas  (1932 – )
Hard working, hustling, physically dominant – Dave Lucas epitomized the qualities of a hockey leader in his era.  The rugged native of Downeyville spent 15 years as a player and coach in the Eastern, International, American and Pacific hockey leagues in the 1950's and '60's, before a 25-year career as a National Hockey League scout, most notably for the Chicago Blackhawks.  Dave Lucas played his minor and junior hockey in Lindsay in the 1940's and was a perennial all-star.  Property of the Detroit Red Wings, his greatest achievements were with the Johnstown Jets.  He also had an opportunity to play with Gordie Howe and Alex Delvecchio on the Red Wings in 1963.  A six-time all-star, Dave captained Johnstown in 1962-64, and coached the Jets in 1964-66.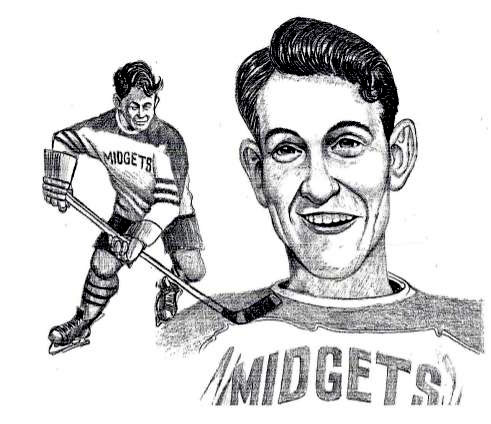 Leo Cook  (1920 – 1942)
Killed while serving in the air force in a RCAF raid over Germany in 1942, Leo Cook's athletic accomplishments in just a few years were considered to be as worthy and notable as may achieved in a lifetime.  Equally renowned for his abilities at the hockey rink or on the baseball diamond, Leo played junior hockey by age 16 in Lindsay.  From 1936-39, he led the Lindsay Midgets to provincial junior C finals or semifinals each year.  Leo played for the Brandon's Waterloos of Fenelon Falls in 1941, the equivalent of senior B or intermediate A hockey.  Know for his outstanding pitching ability, he played softball for the famed Jones Boys and other teams which all won town championships in the 1930's.
Ralph Wakelin (1915 - 1996)
Considered one of the best athletes Lindsay ever produced, Ralph Wakelin has dedicated a lifetime to the development of hockey, football, figure skating, softball, baseball, lacrosse, curling and track and field.  One of only a few people to have skated in all three of Lindsay's covered arenas, Ralph played in the old Church Hockey League in the Lindsay Street rink from 1928 to 1930.  He played for 18 years and refereed for 10 seasons in the O.H.A. Senior "B" and Junior "B" system and played for the St. Thomas Hornets of the Royal Canadian Air Force hockey team, competing against N.H.L. greats like Syl Apps.  He was a member to the 1934 L.C.I. Senior C.O.S.S.A. Champions.  Ralph was very active in the Lindsay Figure Skating Club and of the Lindsay Athletic Club in 1946 - the predecessor of the Lindsay Recreation Department.
Rhys Williams (1912 - 2001)
Rhys Williams devoted a lifetime to the development of sport in Lindsay. Quietly effective, Rhys was the "glue" behind the scenes that made many sporting opportunities possible for area youth. Although a dedicated player and promoter of softball, baseball, badminton, curling and hockey, Rhys is best remembered as an ardent conservationist and the major force in the development of tennis as a sport in Lindsay. In the late 1950s, Rhys rejuvenated the game; he leased property on Elgin Street at Angeline, raised funds to build a court and started the Lindsay tennis club. The club thrived due to his efforts and tennis became an important component in Lindsay's recreational mix.