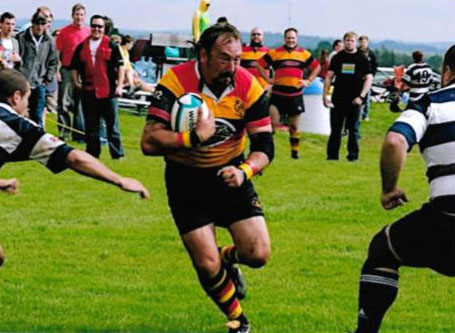 Steve Lamb
One of the most competitive, dedicated area athletes ever, Steve Lamb has been a driving force for local development of rugby for more than 25 years. His accomplishments and work on and off the pitch have contributed immensely to making the Lindsay Rugby Club one of the most respected, successful organizations in Ontario. An all-round athlete who excelled in high school sports, and a multiple Athlete of the Year at Lindsay Collegiate, Steve played rugby at a men's senior level when he was 14 years old. He captained the Lindsay club for 12 years and helped the squad to five consecutive Toronto Rugby Union championships. He represented the province at national championships and has continued to contribute to the health of the game in Lindsay as a coach, referee, executive member and volunteer.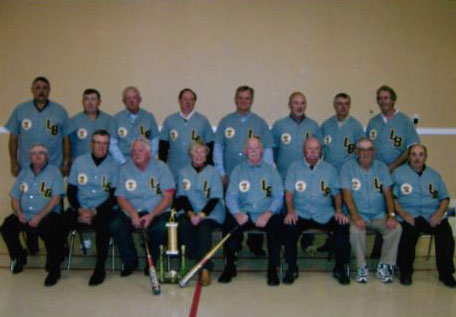 1968 Little Britain Juvenile Baseball Club
Accomplishments of the 1968 Little Britain Juvenile squad have been plentiful and far-reaching. One of the region's most talented and exceptional baseball teams, the squad won the All-Ontario C Championship, had five Eastern Ontario Baseball Association all-stars, and was comprised of many well-rounded athletes who achieved top results in multiple sports. Setting the team apart was the players' enormous sense of giving back to the community: over the years, players from the squad coached and managed more than 40 sports teams, and supported athletics throughout the area and across the continent with volunteer work, helped secure funding for facilities, and assisted with the building of facilities so that sport can continue to play integral roles in the lives of young people, just as it did for them.
Team members: Bill Preston, Bob McMillan, Pat O'Reilly, Clare Osborne, Len Woodward, Rick McLeish, Dave McMillan, Brian Jenkins, Jim Herr, John Sloan, Mike O'Reilly, Bill Wanamaker, Gene Hurst, Al Corneil, Val Hall, Lorne Kennedy, Steve McTaggart and coaches Jack Hallett and Gord McMillan.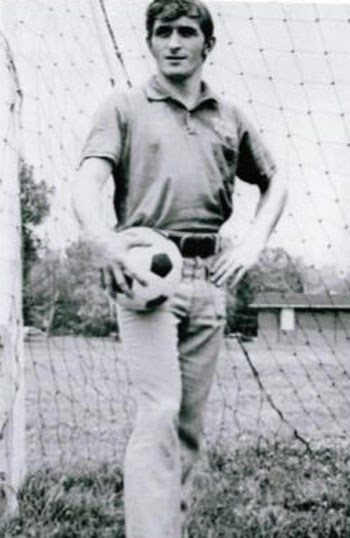 Gord Wakelin
Recognized for outstanding contributions as a coach, organizer and champion for the development of sports, Gord Wakelin's accomplishments are a legacy to generations of athletes in Canada and the United States. An exceptional Lindsay Collegiate athlete in the 1960s, Gord worked hard to bring varsity status to the men's soccer program at Miami University (Ohio), and coached soccer and hockey at Nasson College in Maine, as the school's assistant director of athletics. A director of the Maine Amateur Hockey Association, he founded his own hockey school, and coached hockey, fastball and softball, as well as co-ordinating numerous international hockey trips. Always putting his passion into action to help others, he helped establish several scholarships and fundraising initiatives for youth charities and international projects.
Brad Norris
The significant number of top caliber athletes that have been assisted by respected fitness consultant and coach Brad Norris is testament enough of his legacy left upon the sports scene at the local, national and international levels. Yet, the Lindsay native's personal achievements in many sports through the years are equally impressive. A track and field and football star in high school and university, Brad transitioned to bobsledding and competed for the Canadian Olympic Bobsled squad in the 1980s, including World Cup championships. His successful athletic career has been followed by many years of teaching and as a professional strength and conditioning coach. Owner of his own fitness company, Brad has worked with amateur and professional athletes locally and at the CFL, NHL, NFL, national rugby and Olympic levels.