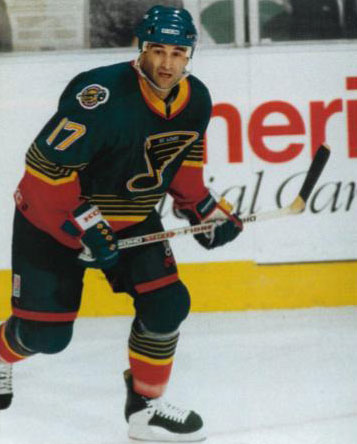 Basil McRae
Beaverton's most accomplished and respected hockey player, Basil McRae played almost 600 National Hockey League games over a 16-year professional career. Following an outstanding Beaverton minor hockey upbringing, Basil began his junior career with Port Perry before moving on to the Ontario Hockey League's London Knights in the 1970s. He was drafted by the Quebec Nordiques in 1980 and played his first NHL season with Quebec in 1981-82. He also played with Toronto, Detroit, Minnesota, Tampa Bay, St. Louis and Chicago before retiring in 1996. The rugged enforcer accumulated more than 2,400 minutes in penalties in his career, and had a well-earned reputation for leadership both on and off the ice. He and his brother Chris are the second set of siblings inducted into the Lindsay & District Sports Hall of Fame.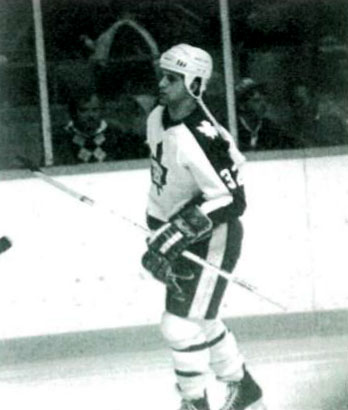 Chris McRae
Responsible for a large portion of the Beaverton area's minor hockey legacy, Chris McRae played professionally for 12 years in the National, American, International and Ontario Hockey Leagues in the 1980s and 1990s. Like his older brother, he brought a rugged style of play reminiscent of hockey's bygone era wherever he toiled. His junior career began with the Little Britain Merchants, advancing to Newmarket and then Belleville, Sudbury and Oshawa of the OHL, before signing as a free agent with the Toronto Maple Leafs. He played for Toronto and the Detroit Red Wings during his career, retiring in 1992 after a year with the Fort Wayne Komets of the IHL. The accomplished athlete joins with Basil to form the second brother tandem inducted into the Lindsay & District Sports Hall of Fame.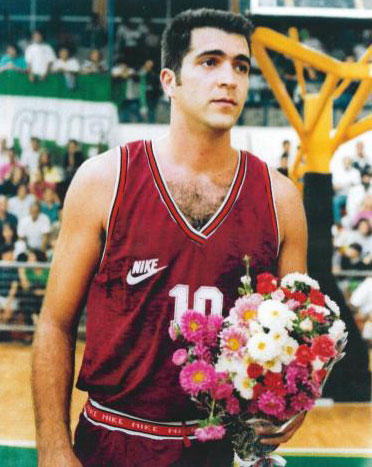 Louis Karkabasis
A superb all-round athlete, Louis Karkabasis' accomplishments on the international basketball stage are unparalleled with any other citizen of the Lindsay & district area. A standout player for Lindsay Collegiate in the early 1980s, Louis then played on the York University men's basketball team, taking the Yeomen to the provincial final in 1987. He then enjoyed a seven-year professional career in his family's native Greece. From 1987 to 1992, Louis played for the Olympiakos Basketball Club in Pireaus, then for the Sporting Basketball Club of Athens from 1992 to 1994. His teams enjoyed division and league championships, and won the 1991 Greek Cup championship. He continues to pass along his skill and passion for the game, coaching boys' basketball in California.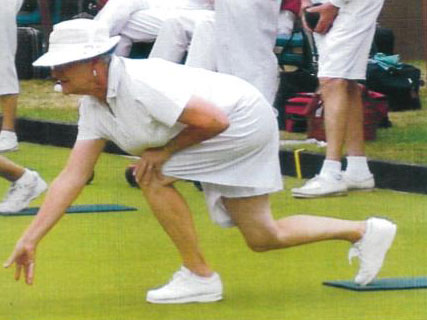 Mary McKay
An outstanding ambassador for the sport of lawn bowling, Lindsay's Mary McKay has accumulated a long list of honours and achievements over three decades. Twice representing Ontario in the Canadian lawn bowling championships (1988 singles, 1997 ladies' pairs), Mary won several district ladies' singles, ladies' pairs and trebles championships at the provincial and district levels. She has served many executive positions with both the Lindsay Community Lawn Bowling Association and the Ontario Lawn Bowls Association. Her athletic skills extended to curling as well, and she represented the Lindsay Curling Club many times at regional and provincial championships. Mary has always been respected by one and all for her calm demeanour, intense focus and competitive spirit.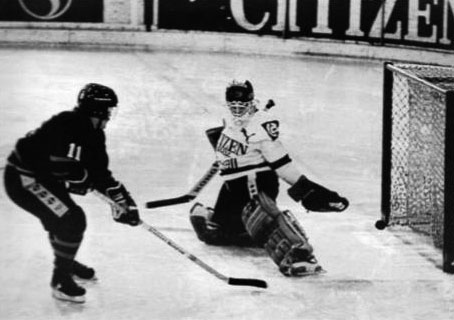 Bill Abercrombie
An excellent all-round athlete, Bill Abercrombie's achievements as an ice hockey player and coach have earned him Hall of Fame membership alongside his father. After Junior C play with the Lindsay Muskies and Junior B with Collingwood, Bill played at Boston University in 1975, then enjoyed tremendous success as a member of the Senior A Petrolia Squires, twice winning the Allan Cup (1979, 1981) while being selected team MVP both years. He also played professional hockey in Austria in the 1980s following a tryout with the NHL's Hartford Whalers. Bill coached junior C hockey in Petrolia for three years, was assistant coach for the OHL's Sarnia Sting for eight years, and was Coach of the Year for the Junior B Sarnia Blast in 2007. He also enjoyed provincial and national success playing Senior A fastball in Sarnia.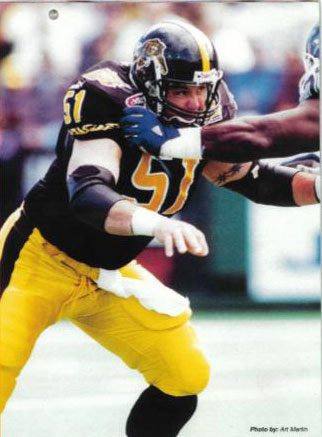 Carl Coulter
Known as an "ultimate road warrior" in the Canadian Football League, Lindsay native Carl Coulter played for six CFL clubs over a 15-year professional career. The offensive lineman's gridiron accomplishments were capped when his Hamilton Tiger-Cats won the Grey Cup in 1999. He played a total of 245 regular season games and was in three Grey Cup championships. An inspirational leader throughout his football career, Carl played football for I.E. Weldon Secondary in the 1980s, and then at Carleton University in Ottawa before being selected by the B.C. Lions in 1990. He also played for the Ottawa Rough Riders, Toronto Argonauts, Saskatchewan Rough Riders and Ottawa Renegades. He was beloved by teammates and coaches for his leadership, inspirational play and rugged approach to the game.