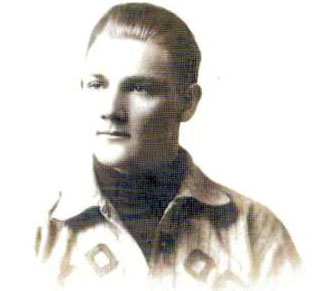 Elwood ("Sixty") Coombs Sr. (1896 – 1978)
A superior hockey and baseball player during the early part of the 20th century, Elwood Coombs was well known and respected throughout Lindsay and district for diverse athletic prowess and gentlemanly play. He earned his nickname by playing nearly all 60 minutes of a hockey game whenever he participated. Sixty's hockey career began with town league championships at Lindsay Collegiate Institute (1913 – 1915), and he starred with the Lindsay OHA intermediate team for years from 1919 to the late 1920s. On the baseball diamond, he captained the Lindsay Grey Birds OBA team. A World War One veteran who saw active duty in Europe, Sixty Coombs also played softball and lacrosse, curled, and was an outstanding track and field athlete. He also passed on his sports passion by coaching and refereeing hockey for many years.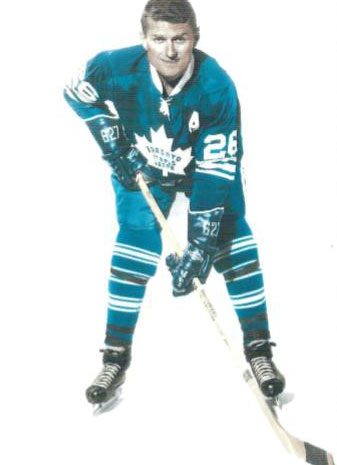 Allan Stanley
A four-time Stanley Cup winner and member of the Hockey Hall of Fame, Allan Stanley personified the strong, stay-at-home defenceman of the National Hockey League through two decades of play. A fixture on the blueline for the Toronto Maple Leafs in the 1960s, Stanley and his partner Tim Horton were a large component of the Leafs' NHL-best defence of the era. Following minor hockey in hometown Timmins, Ontario, Stanley played professionally in the American Hockey League before his NHL debut with the New York Rangers in 1948. He also played for Chicago and Boston before his great run with Toronto from 1958 – 68. He retired in 1969 after one season with Philadelphia. The veteran of 1244 NHL games retired to the Bobcaygeon area where he owned and operated the Beehive golf course for several years.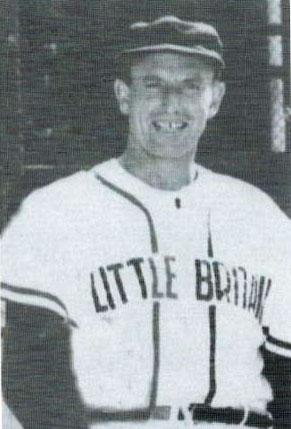 Lew McTaggart
Known as one of the finest all-around athletes to have played locally, Lew McTaggart excelled at both hockey and baseball in Little Britain. His success as a pitcher at the Ontario Baseball Association level in Little Britain, Lindsay and Sunderland caught the attention of Intercounty Baseball League scouts prior to an arm injury that curtailed chances of playing semi-pro ball. On the ice, he played for Oakwood, Little Britain and Lindsay in the Ontario Hockey Association. Following his playing days, Lew coached minor hockey and baseball, as well as officiating in the sports, for more than 25 years. Always community-minded and involved, he has volunteered with numerous local organizations throughout his life.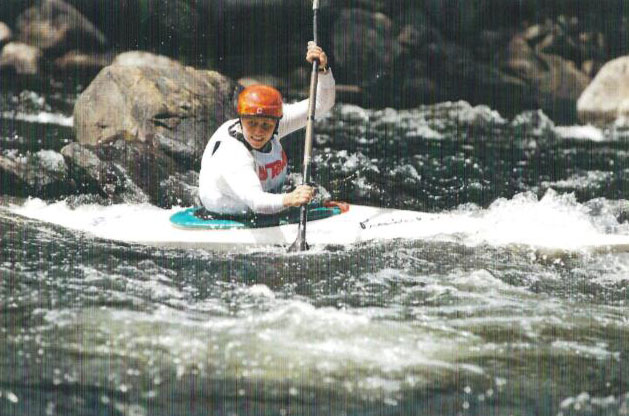 Monica Moisander-Gillespie
An internationally recognized kayak competitor, Monica Moisander-Gillespie won four Canadian wildwater titles in the 1990s. From the start of a kayaking career at Lindsay Collegiate & Vocational Institute, to national and international titles and acclaim, she has been an inspiration to young athletes of all pursuits, with a strong work ethic and dedication to her sport. Utilizing the Scugog River in Lindsay and the Gull River in Minden as training sites, Monica was also a fixture for years at the Lindsay Recreation Complex for weight training and off-season conditioning. As a Canadian National Wildwater Team member, she was national champion in 1992 – 1994 and in 1997, and was the USA wildwater champion in 1995. She competed in four world championships and the 1990 Arctic Canoe Race in Finland.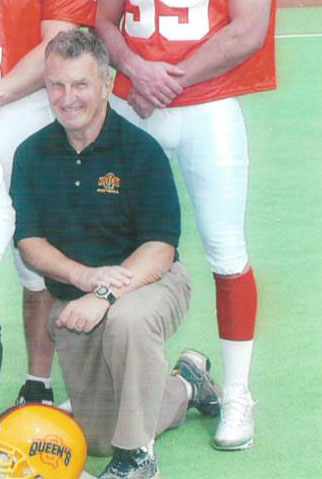 Ron Augustine
The legacy of Ron Augustine – a strong work ethic, dedication, high values and unsurpassed dedication for the game – has been instilled in generations of local athletes. A secondary school coach for more than three decades, his influence on high school football and rugby in the area means he has had a direct impact on hundreds of teams and thousands of student athletes. The coach of the 1974 Central Ontario (COSSA) champion football team, he helped the game of rugby take root and prosper in the Lindsay & district area as well. He coached the 1992 AAA Ontario (OFSAA) champions as well as many provincial finalists and other top squads through the 1990s. A founding director of the Lindsay Rugby Club, he helped establish Lindsay as a rugby community, whose international renown and success are a tribute to his work and skills.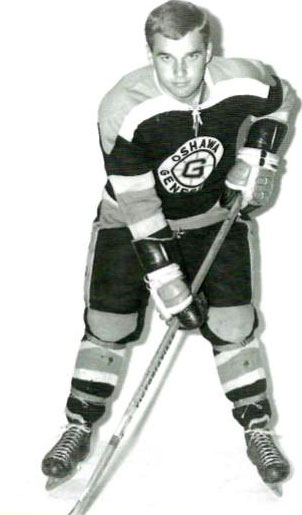 George Babcock
An all-round outstanding athlete, Lindsay native George Babcock is able to say he played with one of the greatest hockey players of all time. As a member of the Oshawa Generals in the Ontario Hockey Association in the 1960s, Babcock and teammate Bobby Orr played in the 1966 Memorial Cup. All his minor hockey was played in Lindsay, followed by captaining the local junior C squad that went to Ontario finals two years in a row. In addition to a stellar hockey career that included stints in the Eastern Hockey League, he quarterbacked Lindsay Collegiate football teams to two high school championships, and excelled in baseball and softball, as well as track and field. He passed on his love for hockey by coaching for several years and has helped many players reach junior A and NHL levels.