John Johnson Jr.
The journey from Glenarm to professional hockey in North America and Europe was highlighted by great accomplishments for John Johnson Jr.  One of the most accomplished players produced by the Woodville minor hockey system, Johnson played junior B in Trenton and was selected by the Windsor Spitfires of the Ontario Hockey League in 1988. The slick, soft-handed defenceman/forward with a deft scorers' touch also played junior with Niagara Falls and Peterborough, scoring 45 goals for the Petes in 1992. A 1991 New York Islanders' draft pick, John played in American minor leagues before a 10-years professional career in Germany. Father John has been a major hockey figure in the area for many years. John Jr. has continued his commitment to the sport as a coach in Lindsay and with the Central Ontario Wolves AAA system.
Cameron Newitt
One of the area's most accomplished baseball players and a third-generation Newitt to enjoy diamond success, Cam Newitt attracted the attention of two Major League Baseball teams while pitching at college. The Little Britain native played area minor ball before heading to Muscle Shoals College (Alabama), then Middle Tennessee State University. The Chicago Cubs drafted him in 1996 and the Toronto Blue Jays selected him after he re-entered the amateur draft in 1997. Returning to Canada after completing his university degree, he enjoyed great success with the Toronto Maple Leafs and Barrie Baycats of the Inter-County Baseball League. A dominant starter and closer, he was ICBL rookie and pitcher of the year, and a league champion with Barrie in 2005. He gives back to the sport as a volunteer coach and instructor.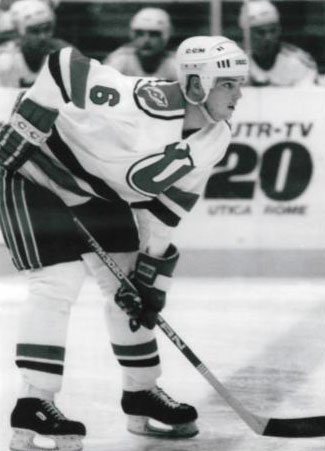 Shane Doyle
One of the toughest defensive enforcers ever produced by the Lindsay minor hockey system, Shane Doyle's reputation for being a rugged player was well-earned through a successful junior and professional career in North America and Europe. Having played junior tier II with Newmarket at age 15, Shane was drafted by the Vancouver Canucks in 1985 while playing in the Ontario Hockey League with the Belleville Bulls. He also played in the Memorial Cup with Oshawa in 1987. He enjoyed a 10-year professional career playing in the International, East Coast and West Coach leagues, as well as in Germany. An outstanding all-round athlete who retired from the game in 2002, Shane is the brother of fellow 2009 Lindsay hall of fame inductee Rob Doyle, and son of Kelly Doyle, Lindsay's "Mr. Hockey."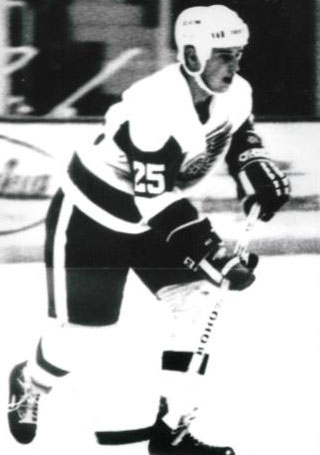 Rob Doyle
One of the Lindsay area's most accomplished hockey players, Rob Doyle did not follow the traditional path to the professional ranks. The stalwart defenceman was playing junior tier II in Orillia and was a Belleville Bulls OHL pick in the early 1980s, but instead elected to accept a full hockey scholarship with the Colorado College Tigers of the NCAA. After setting records that still stand at Colorado, Rob played 17 years as a professional in Europe. He was a member of teams that played in three world championship tournaments, as well as the 1994 Winter Olympic Games (Team Austria). Currently a Canadian scout with the Tampa Bay Lightning of the National Hockey League, Rob is the brother of fellow 2009 Lindsay hall of fame inductee Shane Doyle, and son of Kelly Doyle, Lindsay's "Mr. Hockey."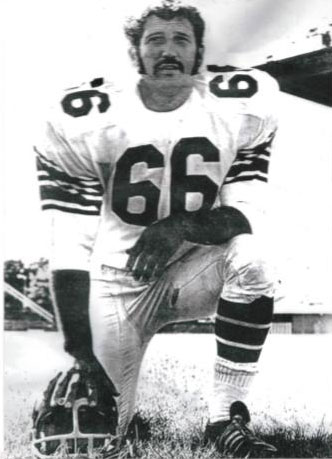 Doug Collins
An inductee who could be honoured for his athletic accomplishments as well as his many years as a teacher, coach and mentor of local youth, Doug Collins' intensity and commitment to winning are well known. A top high school athlete in southwestern Ontario, Doug was both an offensive and defensive tackle with the universities of Detroit and Cincinnati in the 1960s. He enjoyed an eight-year career with the Ottawa Rough Riders and Hamilton Tiger Cats of the Canadian Football League, winning three Grey Cups as a Rider. After CFL retirement, a teaching career led to a move to Lindsay in the 1980s. He worked with many of the area's best athletes over the next two decades, both in school and as a longtime coach with the Lindsay Lightningbolts Swim Club and Lindsay 96ers of the Ontario Basketball Association.