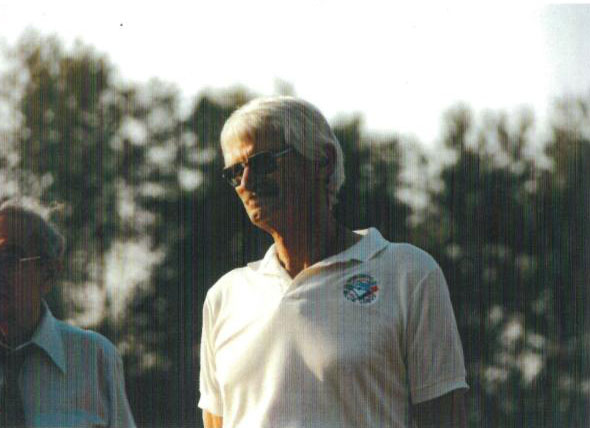 Russ Baptiste
The man who will be forever known as "Mr. Baseball" in Fenelon Falls, Russ Baptiste displayed an unsurpassed passion and dedication to sports in the village for many years. Russ was the founder and president of baseball and fastball leagues in Fenelon Falls, a member of the village recreation committee, scorekeeper/announcer for the men's recreational softball league, was responsible for maintenance and upkeep of the ball diamond, and procured significant funds over the years through successful grant applications to improve local sports facilities. His community involvement extended to other sports, and he was a respected member of the Fenelon Falls Rotary Club (Paul Harris Fellow 1984). Russ, who passed away in 1997, was also honoured to have the village ball diamond named after him in 1987.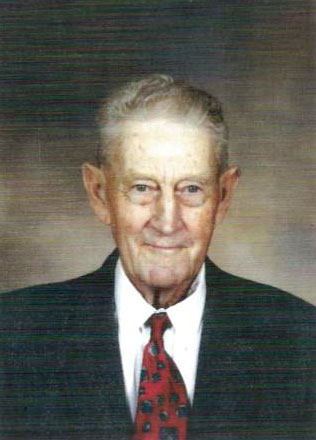 Byron Martin
Considered "the elder sporting statesman" of Bobcaygeon for more than 45 years of service and involvement, Byron Martin is a true hall of fame builder. His hard work and dedication was instrumental in the construction of the Bobcaygeon Arena (1954), and he was responsible for operation and management of the facility up until 1981. Honoured by many different organizations for his work over the years, he was presented with the Ontario Minor Hockey Association's top award for volunteer contributions in 1971. Tireless in his community, he served the local curling club and agricultural society, and his local church. Considered by all who know him to be a great humanitarian, an enormous supporter of youth and minor sports of all kinds, he was named Bobcaygeon Citizen of the Year in 1982.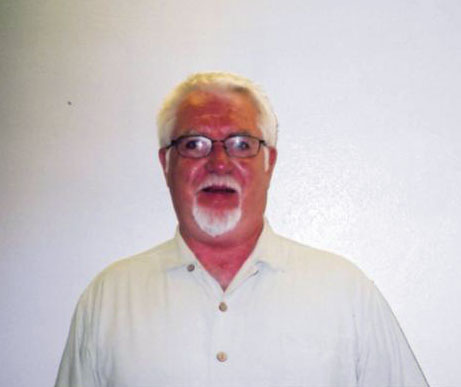 Wally McMillan
 One of the area's finest and most accomplished athletes, Wally McMillan of Little Britain was the property of the San Francisco Giants major league baseball club in the 1960s. Following his professional career with the Giants organization, he won many provincial championships and earned countless individual honours throughout a career of playing with London, Orillia, Oshawa and Little Britain. Known as one of the most dangerous power hitters in senior baseball in Ontario, Wally was also an outstanding defensive catcher. He also coached three more provincial champion teams. Wally's success was due in great part to a committed and dedicated family who coached, supported and mentored him throughout the years.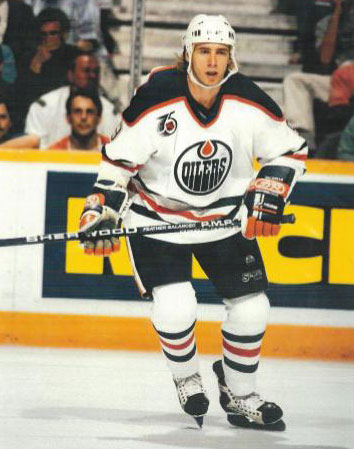 Bernie Nicholls
 A premier athlete with exceptional talent and a strong sports bloodline, West Guilford native Bernie Nicholls played 18 seasons in the National Hockey League and is one of only 8 players to have ever scored 70 or more goals in a season. In his NHL career with Los Angeles, New York Rangers, Edmonton, New Jersey, Chicago and San Jose, he accumulated a total of 475 goals and 734 assists in 1,127 games. A three-time NHL all-start, Bernie played junior A hockey in Kingston and was drafted by the LA Kings in 1980. His NHL career included playing for Team Canada at the 1985 world championships (silver medal). An all-round athlete, he played fastball for Minden, Oshawa and Lindsay, and hardball for the Little Britain senior team. A popular professional athlete who endeared himself to fans wherever he played.