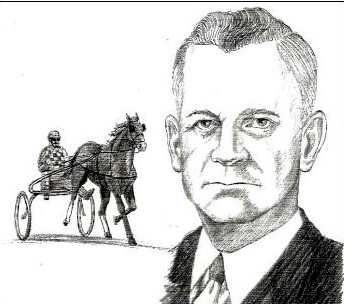 Sherman Moore (1906 – 2000)
Recognized throughout North America for his accomplishments in harness racing, Sherman Moore had an impact on the sport that will be felt for generations. The "Mooreland" name is one of the most well respected breed of horses in racing. Mooreland horses have won millions of dollars. Though he did not start driving horses until he was 50 years old, Sherman Moore was twice Driver of the Year at Kawartha Downs racetrack. Some of his best horses were the top racers in the province, and his long and extensive record for breeding racers was just as impressive. Sherman remained active in harness racing into his 90s, and  continued to be involved in the training and breeding side of the sport. Known as an overall fine athlete in his younger days, Moore was also an outstanding baseball player in the Victoria County area.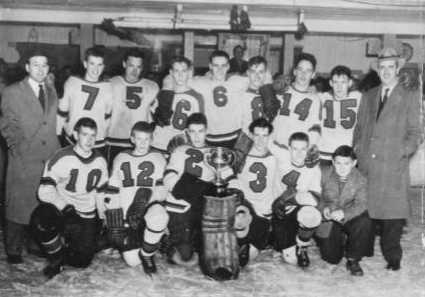 1951 Lindsay Midgets Hockey Team
The first provincial champion hockey team from Lindsay in 42 years, the 1950-51 Lindsay Midgets put on a show for a capacity crowd at the Lindsay Kiwanis Arena on April 7, 1951 which many will never forget. Lindsay outscored Wallaceburg 14-4 in the final game of the provincial B championship, after winning the first game of the series 5-4. The team's Ontario Minor Hockey Association playoff run of 12 victories included series wins over Port Hope, Napanee, Aurora, Midland, Port Colborne and Wallaceburg. The championship team, coached by Lloyd McMullen and managed by Jack Cluff, consisted of: Bill Burns, Thorton Freeman, Jack Graham, Bill Hennessey, captain Tommy Hutton, Connie O'Neill,  Jim Sinclair, Art Truax, Reg Truax, Bob Vickery, Bill Williams, Jack Williams, and stick boy Pat Burns.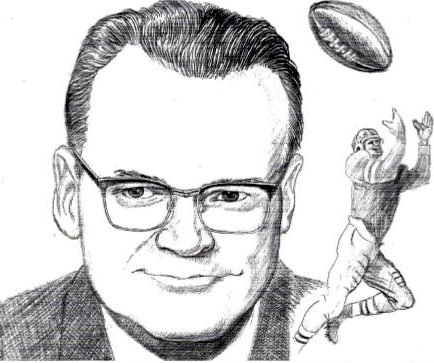 Ford William Loucks (1916 – 1993)
Ford Loucks' accomplishments on area sports fields and in local arenas made him one of the most popular and well-respected athletes of his day. His athletic prowess extended beyond his youth and the local area, though. An integral member of the 1934 Lindsay Collegiate championship football team, Ford excelled in softball, hockey, basketball, lacrosse, track & field, rugby and curling. He played in the 1935 Tri-County lacrosse championship, was a gold medalist in track at LCI, and played rugby for the Peterborough Orfuns in the Ontario Rugby Union  and at Queen's University, Kingston. He built a deserved reputation for intense, all-out effort in whatever he played. This included competing in the Canadian Brier men's curling championship. He was employed for 30 years by Alcan Aluminum in Arvida, Quebec.